Adventure education promotes learning through an adventure-centric experience. It is an active learning process, rather than a passive one. It requires the active participation of learners and instructors. Because people experience "Adventure" in different ways, the "Adventure"-centric experience may include a variety of activities. Terratribes Adventure Education lets the participants challenge their personal limits in a series of adventure activities, focusing on personal ability development and psychological development, such as the cultivation of self-esteem, humility, respect, confidence, and perseverance. Through adventure education, participants will learn how to discover the important elements that constitute adventure activities, understand the value of goal setting, and dare to break through the boundaries of perception.
Program customization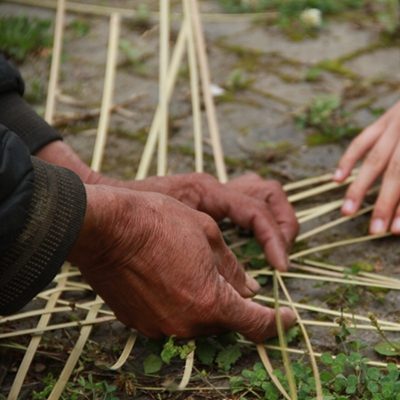 In addition to recommending the itinerary according to your needs, we can also flexibly design and adjust the itinerary according to your expectations. We believe that our professional team can meet your expectations while allowing you to enjoy a zero-burden travel experience.
We run regular winter and summer camp activities at the Terratribes Yangshuo Education Camp every year. In addition to providing various activities and services of the Terratribes camp, our international team can also carry out other outdoor leisure activities around the camp, so that your camp activities can be combined with work and rest, while cultivating language skills and international thinking. Not only can you find a stronger self in the challenge, but also have fun and meet some new friends.
"The trip was amazing in all senses. It was my personal favourite G9 trip that I have been on or had the pleasure of accompanying. The amount of hard skills taught and learned every day was amazing!! Terratribes staff and organization allowed UWC teachers to take a step back and enjoy the program!"
                                                                                            --- Tom Wuebbens, Trip Leader of United World College of SE Asia (UWC)
"In my many years of teaching I don't think I have ever seen such a smooth and well planned residential on both ends and I think it comes down to the high standards and professionalism your team provided."
                                                                                         --- Kelly O'Rourke, Trip Leader of British International School Puxi, Shanghai.
"Terratribes extensive resources, experience and professionalism aided in providing for us a customized, quality experience. We will most certainly seek to partner with them again in the future."
                                                                      ---Mark Lewis,Middle School Principal, Concordia International School Shanghai (CISS)
"The Terratribes' guides were very experienced, skilled, helpful and efficient. They provided us with good advice and professional gear. Even during "hazardous situations", we felt supported and encouraged."
                                                                                                          ---Chaperoning Teacher of Beijing World Youth Academy (BWYA)
"It has always been a pleasure working with Terratribes. Their knowledge and professionalism towards outdoor education was outstanding. They brought a very unique experience in seeing a different China for our students. "
                                                                                     ---Yvonne Zhu,Shanghai American School China Alive program director (SAS)