Adventure healing is a mental health discipline that uses the natural environment to help individuals cope with and overcome cognitive, behavioral, social, and emotional barriers. In short, adventure healing therapy is the use of the wonder and awe of nature to help people heal. Think about the amazing feeling you get when you step on a trail that was once thought to be impassable, or the sense of accomplishment when you reached the highest peak. This is the feeling that adventure healing therapy brings to people. Internationally, adventure healing has become an established method of psychological intervention for teenagers. We can use this method to get rid of psychological negative effects on teenagers to the greatest extent.
Program customization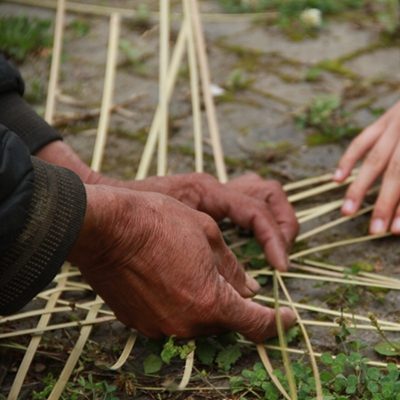 In addition to recommending the itinerary according to your needs, we can also flexibly design and adjust the itinerary according to your expectations. We believe that our professional team can meet your expectations while allowing you to enjoy a zero-burden travel experience.
"The trip was amazing in all senses. It was my personal favourite G9 trip that I have been on or had the pleasure of accompanying. The amount of hard skills taught and learned every day was amazing!! Terratribes staff and organization allowed UWC teachers to take a step back and enjoy the program!"
                                                                                            --- Tom Wuebbens, Trip Leader of United World College of SE Asia (UWC)
"In my many years of teaching I don't think I have ever seen such a smooth and well planned residential on both ends and I think it comes down to the high standards and professionalism your team provided."
                                                                                         --- Kelly O'Rourke, Trip Leader of British International School Puxi, Shanghai.
"Terratribes extensive resources, experience and professionalism aided in providing for us a customized, quality experience. We will most certainly seek to partner with them again in the future."
                                                                      ---Mark Lewis,Middle School Principal, Concordia International School Shanghai (CISS)
"The Terratribes' guides were very experienced, skilled, helpful and efficient. They provided us with good advice and professional gear. Even during "hazardous situations", we felt supported and encouraged."
                                                                                                          ---Chaperoning Teacher of Beijing World Youth Academy (BWYA)
"It has always been a pleasure working with Terratribes. Their knowledge and professionalism towards outdoor education was outstanding. They brought a very unique experience in seeing a different China for our students. "
                                                                                     ---Yvonne Zhu,Shanghai American School China Alive program director (SAS)