Adventure tourism is different from common scenic tourism. It is a mysterious and stimulating travel activity that takes tourists into the natural environment. In such an experience, the body's dopamine will create happiness in your memory. In Yangshuo, there are many types of adventure tourism. Rock climbing can be carried out in the karst landform environment. You can go deep into exploring natural caves. You can go hiking in the Karst peak forest along the Li River. You can also ride a mountain bike to the minority settlement to experience the local minority culture, etc. We are also experts in local cuisine, and your tongue will be rewarded during your adventure travel.
Program customization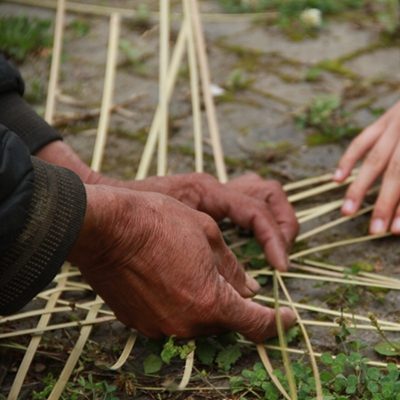 Whether you are traveling alone, or traveling with family or friends, and come to Yangshuo, Terratribes can give you a different type of travel experience. When you come to Yangshuo, you must take a delicious bite of the local food, as well as enjoy other senses. We can first take you to taste the most authentic Guilin rice noodles, then go try Yangshuo's fantastic rock climbing on the Karst towers, then have a bowl of Yangshuo's authentic snack Oil Tea at noon, then climb to the top of Xianggong Mountain to see the panoramic view of the Li River, or explore the beautiful limestone caves. After a day of fun, the delicious Beer Fish is not to be missed. Finally, listen to music in one of the bars in Yangshuo. In a short day, we will make your time in Yangshuo worthwhile. Immersed in the landscape of Yangshuo, we can also take you on a bamboo raft or a small boat to go through a section of the Li River. We also provide zip-lining, abseiling, kayaking, hiking, camping, orienteering, Yulong River riding, tea picking, cultural experience, farming experience, barbecue party, campfire party and so on. Terratribes has its own outdoor camp, where you can experience a wonderful camp life, push your limits and experience a zip-line and rappelling, make a pizza yourself, draw a camp painting, or play games at your leisure. We even have customized journeys for you and your children.
"The trip was amazing in all senses. It was my personal favourite G9 trip that I have been on or had the pleasure of accompanying. The amount of hard skills taught and learned every day was amazing!! Terratribes staff and organization allowed UWC teachers to take a step back and enjoy the program!"
                                                                                            --- Tom Wuebbens, Trip Leader of United World College of SE Asia (UWC)
"In my many years of teaching I don't think I have ever seen such a smooth and well planned residential on both ends and I think it comes down to the high standards and professionalism your team provided."
                                                                                         --- Kelly O'Rourke, Trip Leader of British International School Puxi, Shanghai.
"Terratribes extensive resources, experience and professionalism aided in providing for us a customized, quality experience. We will most certainly seek to partner with them again in the future."
                                                                      ---Mark Lewis,Middle School Principal, Concordia International School Shanghai (CISS)
"The Terratribes' guides were very experienced, skilled, helpful and efficient. They provided us with good advice and professional gear. Even during "hazardous situations", we felt supported and encouraged."
                                                                                                          ---Chaperoning Teacher of Beijing World Youth Academy (BWYA)
"It has always been a pleasure working with Terratribes. Their knowledge and professionalism towards outdoor education was outstanding. They brought a very unique experience in seeing a different China for our students. "
                                                                                     ---Yvonne Zhu,Shanghai American School China Alive program director (SAS)