Camping
Camping in the natural environment, to understand nature, to understand the way to get along with nature… Camping with a group of friends, lying on the campground under the stars, recalling the days passed together, sharing stories and talking about the future and ideals. Listening to the sound of frogs and birds, light the bonfire, singing and dancing by the bonfire, what a wonderful and pleasant night.
With the starry sky above our heads, dancing with the fireflies in the wild… it is believed this scene will be a beautiful memory for friends forever. Sitting around the campfire, we talk freely and admire the sky and fall asleep.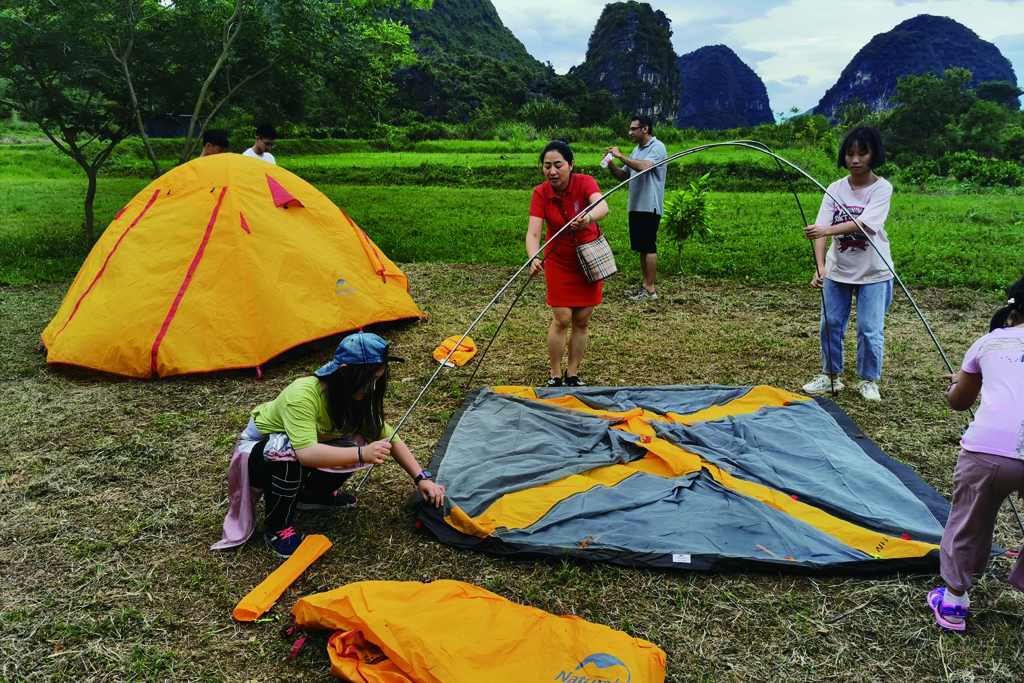 Precautions:
1)This program has a minimal number of two people. Children and adults have the same price, please choose according to the number of people.
2)Pregnant women, elderly people (over 60 years old), children under 5 years old and patients with special diseases such as heart disease are not recommended to participate.
3)The staff will contact you at 18:00 one day in advance to confirm the meeting place, time and other information. Please keep your phone on.
4)In case of force majeure such as weather, emergencies and other unforeseen factors, sometimes it is impossible to visit at the agreed time or itinerary. The increased cost after the itinerary change is borne by the tourists, and the reduced cost is refunded by the supplier.
5)The reference itinerary is for reference only, the specific tour time may change due to weather and other reasons, and the actual tour guide arrangement will prevail.
6)This program includes pick-up and drop-off service in a shared vehicle. The car may arrive at your hotel late, please be patient at the agreed time. Some hotels in Yangshuo cannot be reached by vehicles. Please arrive at the location confirmed by the staff and wait for the ride. Thanks for your pertinence!
[Kind reminder] On the day of the event, please wear loose-fitting sports clothing, bring your own sun hat and sunscreen and other sun products, please do not wear jewelry, high heels or skirts.
If you need to cancel or have questions, please contact Terratribes Customer Service. It is more convenient and faster to contact us after follow our WeChat account. Please visit contact us.