The term "experiential learning" was first proposed by scholars such as John Dewey, David Kolb, etc., and has been continuously developed and improved over time. David Kolb proposed in 1984: Learning is not the acquisition and transmission of content, but the process of creating knowledge through the conversion of experience. It contains four core elements: 1) actual experience; 2) observation and reflection; 3) the formation of abstract concepts and induction; 4) testing the meaning of new concepts in a new environment. The difference between experiential learning and traditional classroom learning is that the learning process takes place outside the classroom. In the journey experience, students have the opportunity to establish contact with the local community and experience the extension and creation of knowledge. In this process, the learning location and content echo within each other, so as to add interest to learning and deepen the experience.
Program customization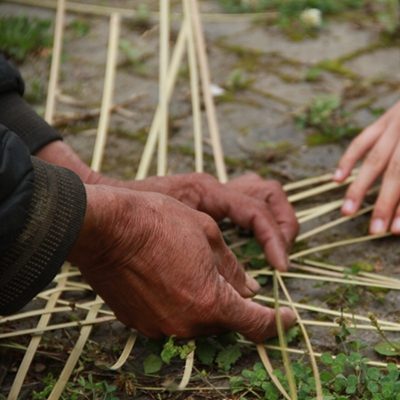 In addition to recommending the itinerary according to your needs, we can also flexibly design and adjust the itinerary according to your expectations. We believe that our professional team can meet your expectations while allowing you to enjoy a zero-burden travel experience.
We run regular winter and summer camp activities at the Terratribes Yangshuo Education Camp every year. In addition to providing various activities and services of the Terratribes camp, our international team can also carry out other outdoor leisure activities around the camp, so that your camp activities can be combined with work and rest, while cultivating language skills and international thinking. Not only can you find a stronger self in the challenge, but also have fun and meet some new friends.
"The trip was amazing in all senses. It was my personal favourite G9 trip that I have been on or had the pleasure of accompanying. The amount of hard skills taught and learned every day was amazing!! Terratribes staff and organization allowed UWC teachers to take a step back and enjoy the program!"
                                                                                            --- Tom Wuebbens, Trip Leader of United World College of SE Asia (UWC)
"In my many years of teaching I don't think I have ever seen such a smooth and well planned residential on both ends and I think it comes down to the high standards and professionalism your team provided."
                                                                                         --- Kelly O'Rourke, Trip Leader of British International School Puxi, Shanghai.
"Terratribes extensive resources, experience and professionalism aided in providing for us a customized, quality experience. We will most certainly seek to partner with them again in the future."
                                                                      ---Mark Lewis,Middle School Principal, Concordia International School Shanghai (CISS)
"The Terratribes' guides were very experienced, skilled, helpful and efficient. They provided us with good advice and professional gear. Even during "hazardous situations", we felt supported and encouraged."
                                                                                                          ---Chaperoning Teacher of Beijing World Youth Academy (BWYA)
"It has always been a pleasure working with Terratribes. Their knowledge and professionalism towards outdoor education was outstanding. They brought a very unique experience in seeing a different China for our students. "
                                                                                     ---Yvonne Zhu,Shanghai American School China Alive program director (SAS)